With so many businesses going online and spending hundreds to thousands of dollars trying to attract customers to their brand, the demand for people with digital marketing or ad operations skills has increased.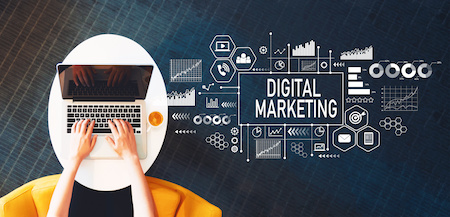 So if you want to get a job in a competitive labor market, you should consider online advertising.
This article discusses online advertising and different jobs that are available, as well as their potential pay.
Why you should Consider Ad Operations Jobs
1. What are remote ad ops jobs?
Ad operations is a series of systems and procedures for selling and delivering online marketing. Ad ops is typically under its own department, but in most organizations this position falls under information technology or sales operations.
But a remote ad job is advertisement work carried out of office. It primarily focuses on the improvement of operations. Ad op can also be done at home as long as you have the required advertisement materials – this could either be hardware or software used by the digital platform.
2. What jobs are available in ad operations?
Ad operations jobs have been in existence for a while now. During the '90s and early '00s, affiliate marketing was the norm for any business that was in the field of sales. It was around this time that people began implementing ad ops marketing.
Over the years, the ops careers have evolved and included a variety of positions:
• Ad coordinator
• Ad specialist
• Digital ad trafficker
• Ad sales director
• Ad operations manager (AKA campaign manager)
3. What is online advertising operations?
An ad ops team carries out client assessment and implementing new ad campaigns for effective marketing. It mostly focuses on improving the online user experience. Advertising operations can be done both offline and online.
 4. How much do advertising operations jobs pay per year?
Being an advertiser can pay quite well. Based on data for ad managers, you can make roughly $60,000 per year. An ad ops salary ranges between $40,000 to $80,000 per year. However, this may vary from state to state, and the range in St. Petersburg, Florida, is between $43,667 to $85,084.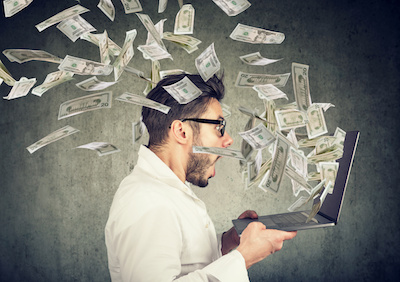 The average ad operations coordinator salary is $52,236 per year in California. In New York, that figure climbs to $57,386 per year. The national average ad ops specialist salary is $52,477 per year.
In most cases, an ad operations coordinator's salary is close to an ad ops specialist's salary because the roles complement one another. 
5. What are the qualifications to get a remote advertisement operations job?
An advertisement operations job can demand a lot from you. You need working knowledge on advertising through different social media channels, as well as experience with campaign setup and execution.
Some companies require you to have a business-related college degree, but you can get an advertisement operations job (or get into the industry) without it. An ad ops job doesn't revolve around academic qualifications. It's more about what you can do with the skills that you have.
You have to show enthusiasm and passion. If you have done some personal projects that revolve around digital marketing, you increase your chances of getting the job by showing the interviewers your portfolio. A good example is an online ad campaign that you launched for a specific brand.
To enjoy that ad ops salary, you have to prove that you have the skills and knowledge for the position.
How do you hire an ad ops manager?
There are a few procedures you'll need to follow when it comes to recruiting in ad ops. You have to clearly state the roles and responsibilities of that position. You also have to state the minimum requirements for anyone interested in applying for this position.
After receiving applications, you have to screen them and shortlist those that meet most of the requirements. You can then schedule interviews with the shortlisted candidates.
During the interview, you need to ensure that your potential head of advertisement ops is capable of leading a marketing team and adhering to the pressure. An ideal leader in this field needs to be able to give math ops answers when required. It has to be an individual that understands the question, what is an ops position?
6. How are the working hours?
The law states that standard working hours should be 8 hours per day. The good thing about advertisement operations is that you may work for about 6-8 hours a day, depending on the rate of work. Most workers in this field get ample rest and are proactive throughout the day.
7. What is the vacation policy like?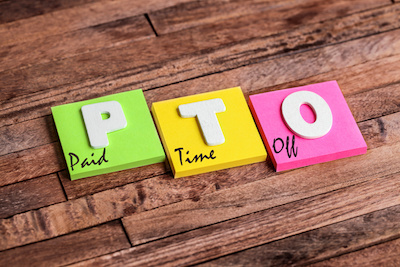 In all honesty, most employers prefer to have their employees work throughout the year with little to no breaks. However, a position in advertising operations allows you to get leave off work for a period of about 3-4 weeks, but only after working for at least a year.
In all honesty, most employers prefer to have their employees work throughout the year with little or no breaks. However, a position in advertising operations allows you to get work leave for about 3-4 weeks, but only after working for at least a year.
8. What benefits does the company provide?
Apart from health insurance and other worker benefits provided by the company, a career in ad op can be quite satisfying and knowledgeable.
One of the main advantages of this job is that you acquire new skills and learn more than you already know. You'll also learn how to handle digital platforms and software as well as solve crucial problems. You'll also get the chance to work with a team and improve your interpersonal skills.
9. What are the recommended internet browsers when applying for open roles?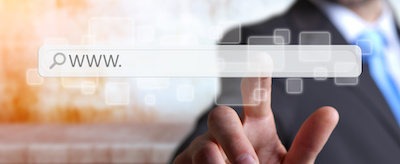 If you want to get into this career, you can use Google Chrome browser to find the latest news on open positions in advertising operations.
10. How much does a digital advertising operations manager make per year?
As mentioned earlier, a manager can earn $60,000 and above. The national median salary for an ad ops professional is $67,480. Bonus perks for this job position average around $9,826. If you are lucky enough to manage an ad ops team at a blue chip company, your annual basic pay can rise to around $88,000.
Conclusion
There will come a time when all advertising is done online. Familiarize yourself with different terms used in online marketing. Find out more about math ops and impact the field of digital marketing. Become a publisher of dynamic, rich media and your advertising campaign will receive amazing revenue for years to come!