Managed Services
Exceed your marketing goals monumentally with UpRival Performance Traffic Our tech-enabled media buying software delivers complete data, total transparency, and most importantly…results!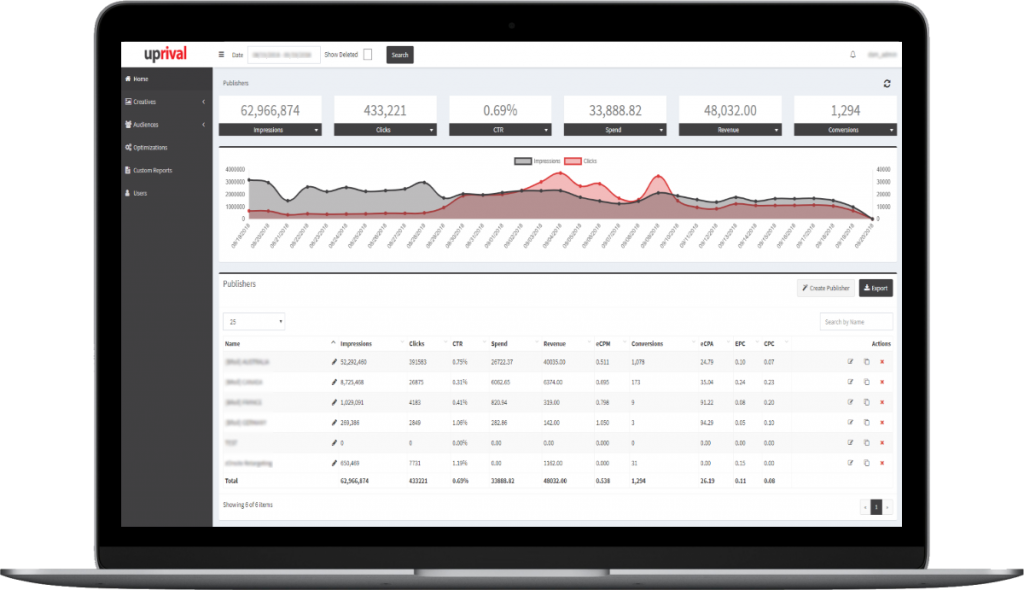 Deliver Amplified Customer Engaging Ad Experiences with:
Native
Access ad formats and premium content that adapt to the way people want to engage.
Video
Get the most play out of your campaigns with user engaging video experiences driven by our end-to-end solutions.
Mobile
Tap into innovative technology and content that fluently connects brands and consumers with ad experiences optimized for the mobile environment.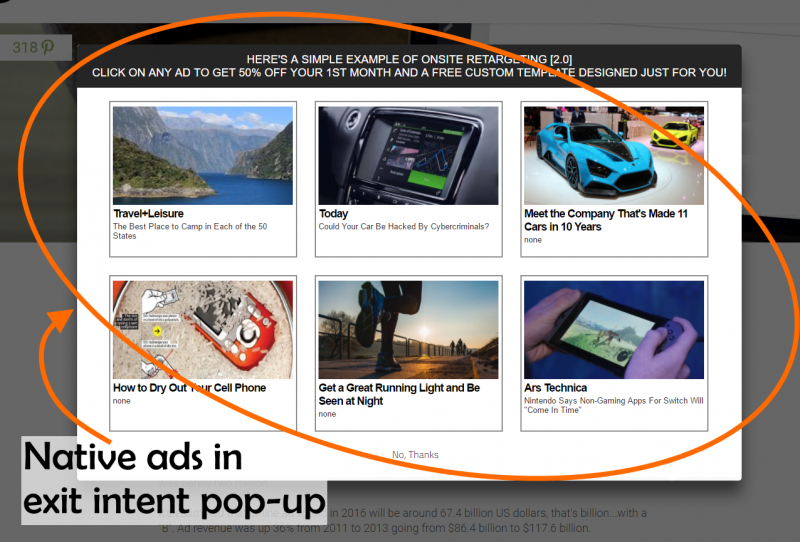 Programmatic Media
Programmatic marketing is considered a "game changer" in digital advertising, and for good reason! Advertisers from all walks of life are now leveraging the efficiency and scale of programmatic to reach their audience in progressively intelligent and creative ways – all throughout their purchase journey. By providing the ability to target specific demographics, such as age, gender, and social standing, to geographical audience outreach, you have the power to decide which publishers you want your ads to display for. That way, you will only be paying for the most highly-effective ads, delivered to the right people at the right time.
When developing a brand's display advertising approach, it is critically important to develop an engaging customer journey. In order to build brand awareness, you need to use a combination of targeting tactics in order to reach your customers at every level of user engagement. We leverage powerful strategy, data, media, and technology as building blocks, all of which result in unforgettable experiences for your customers. Our algorithmic process focus' on how we can continue to drive more beneficial outcomes for your brand.
Programmatic media buying allows the brand/owner to customize specific creatives through display, native, and video advertising. Uprival software provides the ability to buy, place, and optimize media inventory in real-time, delivering far more precision and personalization of messaging and media. This method results in more efficiently targeted campaigns, versus the traditional methodology in digital advertising, which bases success off of sheer volume alone.
Programmatic Media Capabilities
Prospecting

Retargeting

Advanced Targeting: Contextual, Behavioral, Demographic, Keyword, etc.

Location-Based Geotargeting and Hyperlocalization

Premium Publishers and Customer Whitelists
Campaign Optimization and Reporting
Account Creation/Setup

Competitive Research

Analytics Setup

Ad Copy Development

Bid/Budget Management

Daily/Weekly/Monthly Reporting (as needed)

A/B Testing
Our Process
1. Audience & Goals — It all begins with understanding the audience, their intent, motivations, and what drives them to make decisions. What outcomes, brand interactions, and goals do you have for your audience? Finding the overlap is where the campaign strategy is born
2. Media & Campaign Planning — Matching up the core demographics with site and placement opportunities.
3. Creatives & Testing — Tailor your creative specifically for each audience. Programmatic makes it easy to test concepts before the main campaign goes live, so we make several small bets and determine what's getting traction before opening up ad spend. Regular creative refresh is key to avoid fatigue.
4. Optimization & Data Insights — Advanced features in UR allow us to test, and split test, an abundance of elements related to your creative and campaign, driving powerful and accurate performance.