Find yourself wondering: Does a blocked advertisement count towards PPC impressions?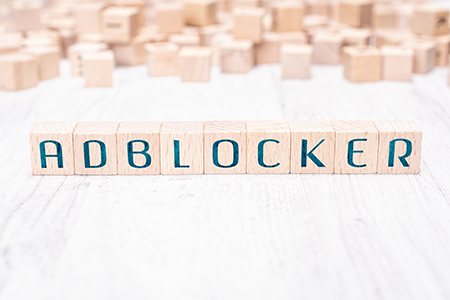 One of the most popular browser plugins that has sparked controversy is the ad blocker, which can block ads on websites like YouTube and Google. Digital marketers struggle to counter the effects of ad blocks and other ads blocking software currently available to internet users.
Ads blocking software is most common on desktop. It's also very easy to install; with the click of a button, users block ads immediately. The ad blocker plugin is smart enough to detect advertisements and block ads on websites that are designed to be marketable.
In this article, we will discuss how your ad campaign could be affected by ad blocking, whether or not blocked ads count toward your number of impressions, and the countermeasures you can use when dealing with an ad blocker.
Do Blocked Ads Count Towards PPC Impressions?
Some digital marketers have spoken out against blocked ads and the potential for Google Ad fraud to make a significant impact against digital marketers and website owners. The biggest challenge is determining whether a blocked ad is actually costing advertisers their initial advertising fee, or impacting their daily budget.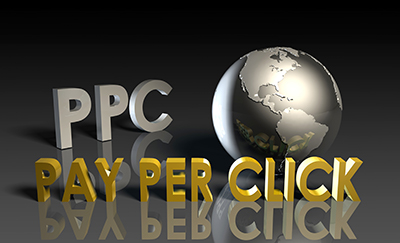 Ad server impressions do not change whether an ad campaign is blocked or unblocked, which sends a dim signal to advertisers that have likely been paying to post-bladed ads to thousands of users with an installed ad blocker plugin.
Even if YouTube ads are not blocked, there is still a major question in the industry for users that have bypassed guide advertising to provide themselves with an ad-free experience. Some website owners have suggested that legal action be taken against users that have downloaded an ad blocker. Some advertisers have even gone as far as to say that fraud has taken place via Google Adwords ads.
The frustration is understandable, considering advertising's high cost and the potential for ad servers' impressions to be misleading based on the chances of an ad blocker. Advertisers are not receiving accurate PPC impressions, even if the YouTube ads not blocked. Having an accurate representation of click-based impressions is imperative to guiding advertising and blocking ad choices.
Counter Measures to an Ad Blocker Plugin
Advertisers and digital markets have tried to figure out a countermeasure to the ad blocker plugin. While this may seem obvious, an ad un-blocker is one possible method that has been considered by several online advertisers and website owners that are looking to improve their impressions and campaigns in online advertising.
An ad un-blocker would nullify the effects of the ad blocker in the first place. It would be responsible for reloading a blocked ad into its initial advertising space after an ad blocker plugin had already locked it. Another development idea was to have the ad un-blocker directly prevent the ad blocks plugin from functioning properly.
There are a few minor setbacks with the idea of an ad un-blocker. The first problem is that users are not going to willingly download this plugin from the browser plugin store. Advertisers would have to find a way to incorporate it into social media websites like YouTube and Facebook, as well as provide a way for website owners to incorporate it into their domain.
A very small amount of website owners have found a way to effectively unblock advertisements on their websites. Some advertisers have taken a different approach altogether. In some cases, digital markets have offered customers a cheap monthly plan that offers an ad-free experience and some bonus features. While the original advertising effects would probably be more profitable, it does allow website owners to reap additional cash from ad-blocking users.
The Effects of Digital Advertising
Digital advertisers and marketers use ad tag example tools to establish specifications for digital advertisements. These tags can have a major impact on who to show advertisements, and what type of advertisement might display to every individual user.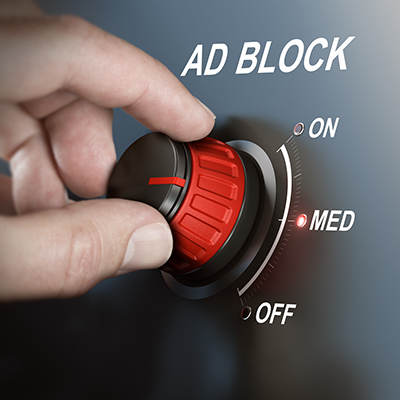 Users are far less likely to install an advertising blocking software if the advertisements are relevant to their life. For example, data has shown that users that can relate to the ads that are being shown tend to not install ad blocker plugins compared to users that have no connection to the advertisement that is loaded.
This information is incredibly useful to the digital advertising design; these methods show users the right forms of advertisements. Browser history sends marketers, advertising services, and social media outlets the right information to show a relevant advertisement. This thought process can have a major impact in preventing users from installing an ad blocker software. This also has to do with using the appropriate ad tag example when inputting specifics about a particular advertisement.
Conclusion
Countering ad blocking's effects will be a consistent battle as the impaired effects of PPC impressions continue to offer miscalculated information to marketers. Over the next several years, there will have to be compromises made to benefit both the advertisers and the user experience when it comes to digital advertising on social media platforms and websites. Users dislike intrusive ads during their browsing experience, and browsers such as Google Chrome continue to benefit from producing ad-blocking programs, such as their AdBlock plugin. One theory goes that better ads will lead to better ad experiences, but how do you define "better ads?" The better ads standard varies with each viewer, and it's doubtful they would leave the advertiser with much room to advertise.
Blocked ads will continue to count towards PPC impressions, which can have a major impact on the cost and efficiency of advertising with Google Ads search engine and Facebook Ads. Unfortunately, it is one of the challenging aspects of dealing with a free internet service that can access unlimited open-source platforms that offer ad-blocking plugins and software that can manipulate the way a web page is loaded.
The platform that is probably affected the most is YouTube. Every monetized video plays a short 5 to 30-second advertisement before the actual video is loaded. With approximately 20% of users now taking advantage of a blocker, this makes advertising efficiency approximate 20% less effective and more costly. A website owner seeking to use targeted ads on any platform–iOS (or any mobile device), social media such as Twitter and Facebook, and any website–will need to find new ways to reach their customers.