8 Creative Ways You Can Use an Ad Server to Increase Your Leads or Sales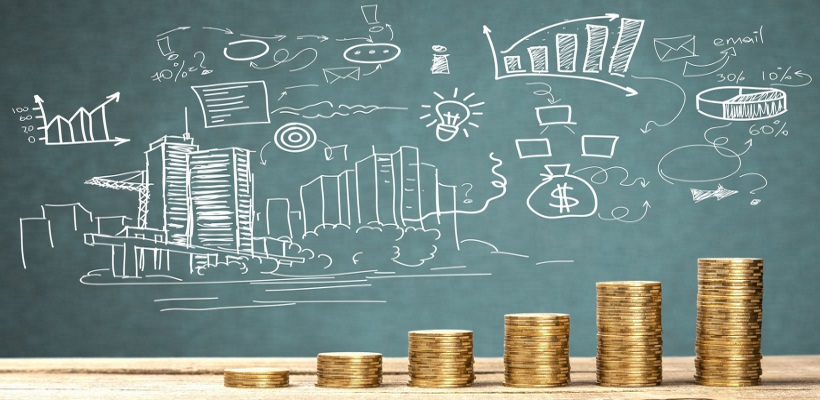 Most people think third party ad servers are just a tool to upload banner image ads and then serve them to a DSP or traffic source. The truth is that UpRival's ad server can do a whole lot more.
Our customers and members of the UpRival team continue to find new and interesting ways to use UpRival that go way beyond simple ad serving.
We want to show you examples of all the different ways that you can use UpRIval to build trust with visitors, connect with them in a way that will lead to better results, increase your leads and/or product sales, keep site visitors from leaving your website, maximize your site visitor's value, and more.
This post will have many different strategies so we've created a 'Creative Strategy List' that will allow you to jump right to the strategies that interest you the most.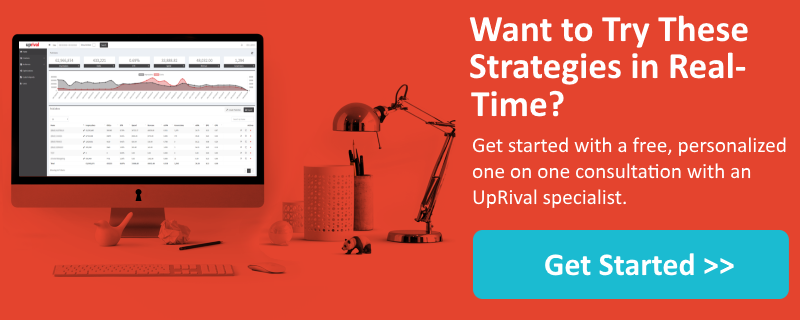 If you are reading this article from top to bottom, then let's just jump right in!
Part 1: Attracting Customers to Your Site or Product
Creative Strategy #1: Creating Banner Ads That Appeal to Both Male and Female Audiences
Everyone knows that the more targeted you get with your campaigns, the more expensive your paid traffic becomes.
Advertisers paid, on average, $2.80 per thousand impressions (CPM), and $075 per click (CPC) a year ago (Jan. 2018) and prices have continued to grow steadily.
So, when you buy traffic you need to take advantage of the ad space that you are paying for. One way to do this is to show multiple ads in a single banner. One that focuses on a male audience and one that focuses on a female audience.
An example of this is razors, there are plenty of different images and text combos you could test that each focus on either a male or female purchasing a razor from your company.
Here's what a few different banner ads could look like: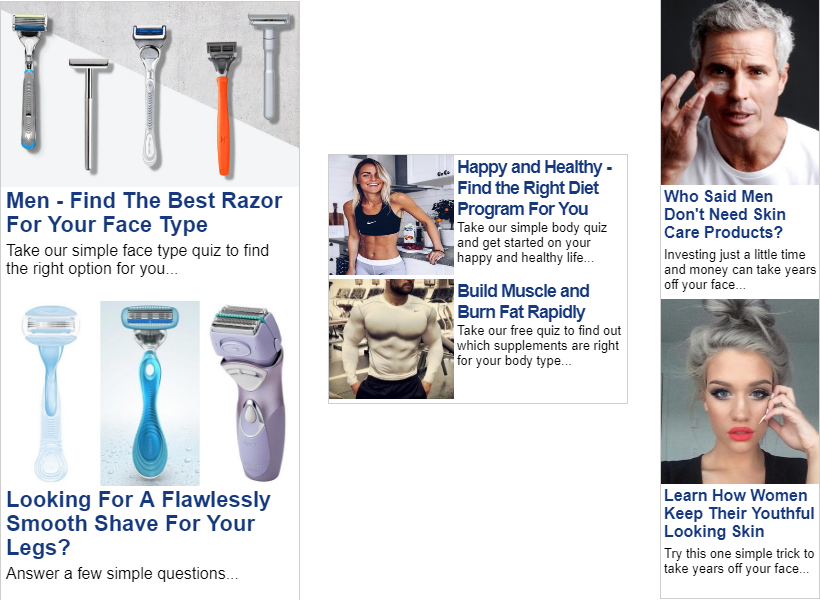 Creative Strategy #2: Increase Engagement with Video Ads Via Display Traffic
Anyone who has advertised on Facebook knows the power of video ads. Facebook advertising costs have become so expensive, yet everyone is willing to pay those prices and the reason is because they are able to use videos within their ads.
According to recent statistics, 63% of businesses have started using video content marketing, and 83% of those business believe that video marketing played the biggest role in their ROI (Return on Investment).
In fact, 92% of consumers now prefer watching videos to reading and they convert up to 35% better.
Video ads also work much better with mobile devices and they allow you to explain everything you want in a short period of time.
Here's what a few different video banner ads could look like: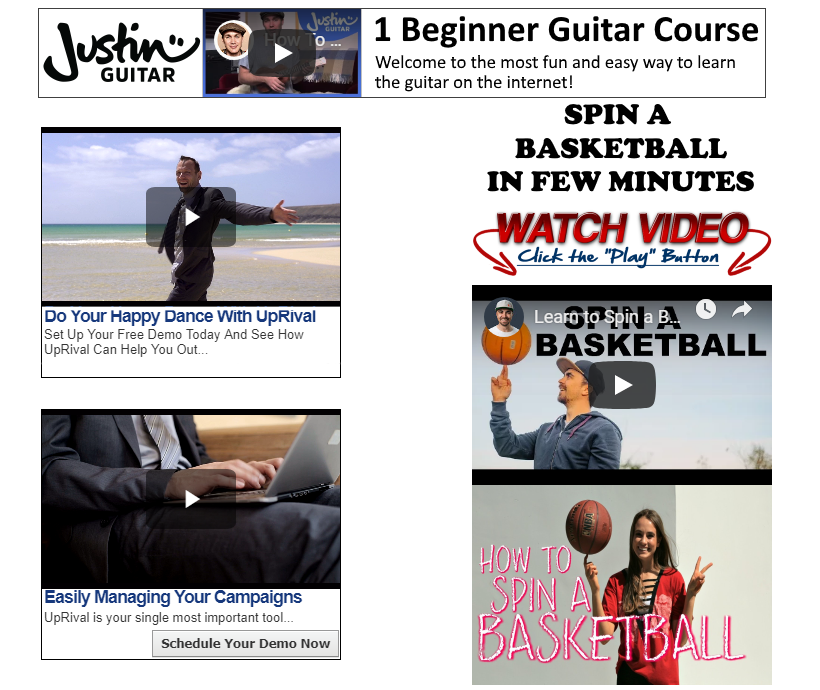 Part 2: Engage Your Site Visitors
Creative Strategy #3: Reduce Site Abandonment with User Engagement Popups
Some people think that any form of popup is annoying, but data proves that using a popup on your website actually performs really well when used properly. However, even if a visitor that was leaving your site did get a popup, you were going to lose that lead anyway, so what's the harm in trying to grab their attention with one last offer?
Studies show that by using an exit pop up you can recover 10% – 15% of your 'site abandoners'. That's potentially a lot of money that you are leaving on the table.
Since you don't know very much about the people visiting your site, instead of giving a very specific offer, why not use a popup that includes 4-8 offers?
Here are some examples of engaging visitors with popups (You can use with mobile or tablet also.):
Creative Strategy #4: Reduce Mobile User Abandonment with Mobile Popups
We covered how to reduce site abandonment in the section above and everything that we shared above applies to this section as well. What we want to focus on here is how important it is to not only have an popup for desktop devices, but also for tablets and smartphones.
The data is clear, more and more people are using their smartphones to not only browse the internet but to also make purchases. According to statista.com, in 2017, 34.5% of retail commerce sales were made using a smartphone. That number grew to 39.6% in 2018 and so far in 2019 that number is at 44.7%. By 2020 that number is expected to reach over 50%.
You can't afford to lose out on those sales and with a mobile popup, you can increase your mobile sales up to 10% – 15%.
Here are some examples of mobile popups (You can use with desktop or tablet also.):
Creative Strategy #5: Dynamically Split Test Multiple Ads in Your Emails
A/B testing, also known as Split Testing, is something that is hard to do with most email services. Using UpRival, you can not only dynamically split test multiple images/elements in your emails, but you can set ratios (i.e. 3:1, 4:3:1, etc.) which will allow you a lot more flexibility on what is shown across all your emails.
The fact that you can dynamically split test different images / elements / text in your emails by using our "a tag" is reason enough for any email marketer to give us a try.
Here are some examples of how you can use UpRival in your email marketing…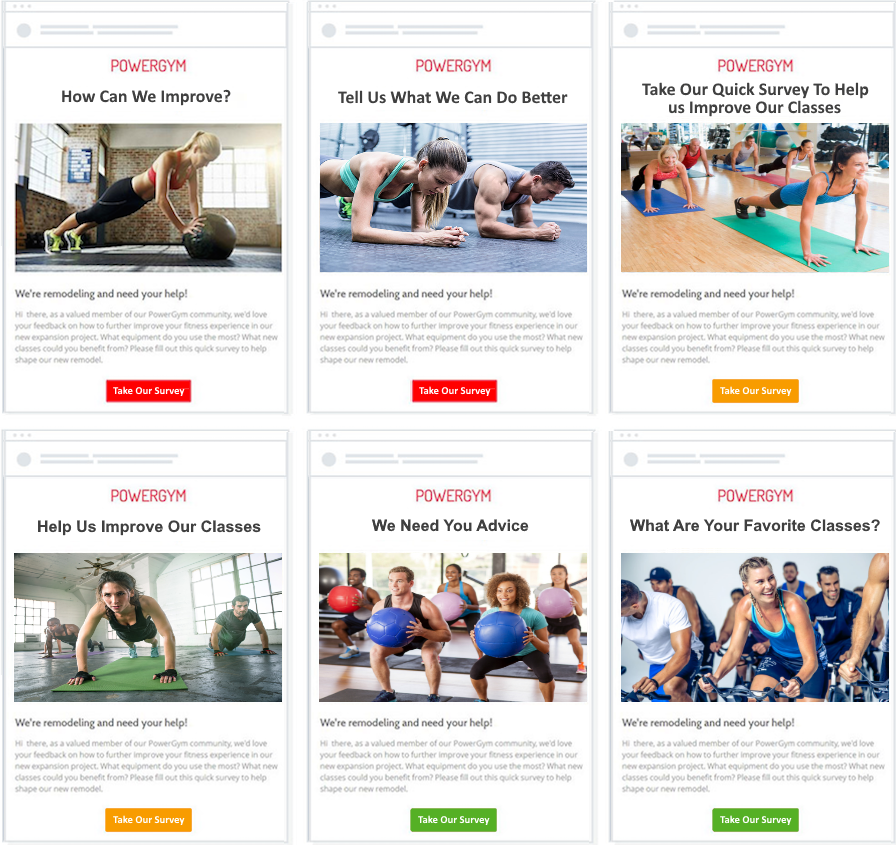 Part 3: Increase Your Conversion Rate
Creative Strategy #6: Increase Your Leads/ Sales by 10% Or More With Social Proof Notification Popups
By using social proof notifications and other notification popups on your website in the form of testimonials, comments, reviews, recent purchases, etc. you trigger different emotions and help customers make a decision, feeling confident about their choice.
Social proof helps you to set expectations, reinforce your message and substantiate the claims you've made on your site or with your product(s).
All smart marketers know that adding notification popups will increase the value of their brand or website and increase their web traffic and/or product purchase orders.
Here are some examples of people using social proof and other notifications on their website…
Creative Strategy #7: Optimizing to The Best Content
Anyone in marketing will tell you that if you aren't split testing and optimizing your ads and campaigns, you won't know if your marketing is working to its full effectiveness.
If you are new to split testing, just like in a science experiment, a split test has a "Control" ad and "Variant" ad(s). The goal of your testing is to find the right ad image, text and call-to-action message that will click through and convert at the highest rate.
With UpRival not only is it super easy to split test multiple ads and angles in the same tag, but it is also very easy to optimize off under-performing ads and to clone or create new ads to test against your highest performing ads.
Take the guess work out of your marketing campaigns and get the results that you want.
Here are some examples of different ways you can quickly optimize using UpRival's platform…
Part 4: Further Monetize Your Traffic
Creative Strategy #8: Use an Offer Wall to Keep Site Visitors Engaged
In order to get the most out of each site visitor that is going to your website, mobile app, or your digital content, you can use "Offer Walls".
What is an "Offer Wall"? Well, essentially an offer wall is a page that appears within your website or app that offers your visitors rewards or other incentives in exchange for spending money.
With UpRival's platform you can even take it a step further and use an offer wall as a way to keep visitors engaged on your website.
Similar to popups, an offer wall is a great way to maximize each site visitor value and increase your earnings.
Here are some examples of what an offer wall can look like…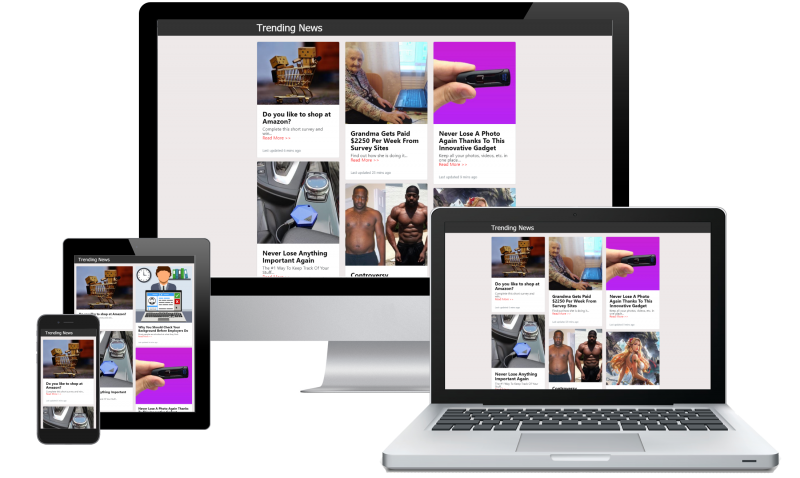 Conclusion
There are many other ways to increase your leads and conversions using UpRival that we haven't listed here. So check back in the future to see our new strategies.
I hope this will give you a few ideas that UpRival can help you easily test. We would love to hear any strategies or ideas that you have tried with UpRival or any other ad server to improve your site visitor's experience or to increase your leads or conversions.
Thanks for reading and remember… Never stop testing new ideas and strategies so you can make the most out of every lead you get!